Imagine Greg's shock and heeby-jeebyness when he took some trash out yesterday, looked into the empty can and saw THIS:
POSSUMS!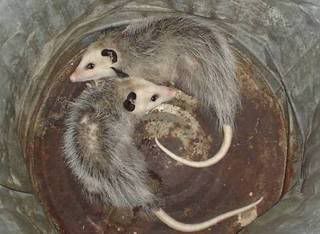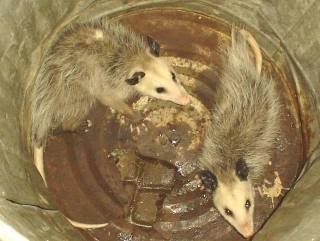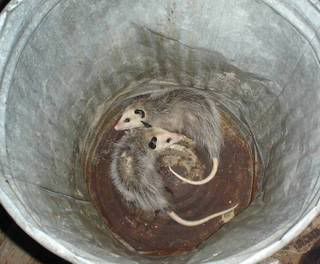 ...and they were still there when we got home. The Humane Society said they like to sleep in trash cans, and they tear up trash to get at the bugs that get in trash outside. I would like to add a disclaimer that this crappy old trash can is not ours in origin, it was left by the previous owners and we keep it out there as a spare...
So they had to go...
Never boring at our house...but I guess I'm glad this is the biggest drama we have around here!