So Greg's grandpa told us the sweet corn was ready, and to come and "pick all we wanted". And so we did!
There's 13 bags here, folks.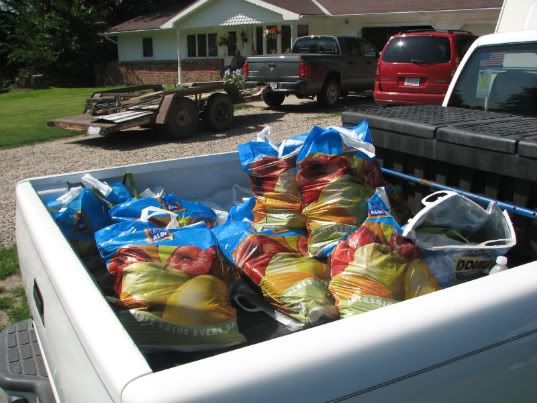 Got it cleaned and husked...here was one bag's worth: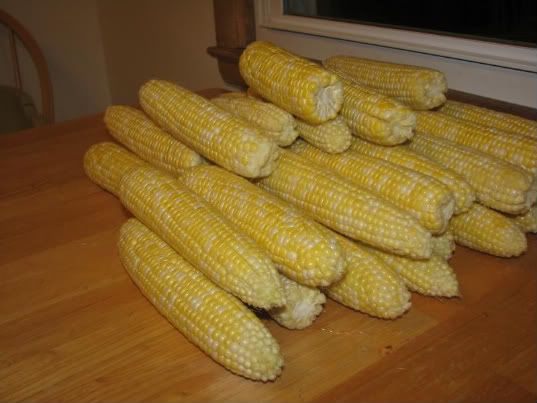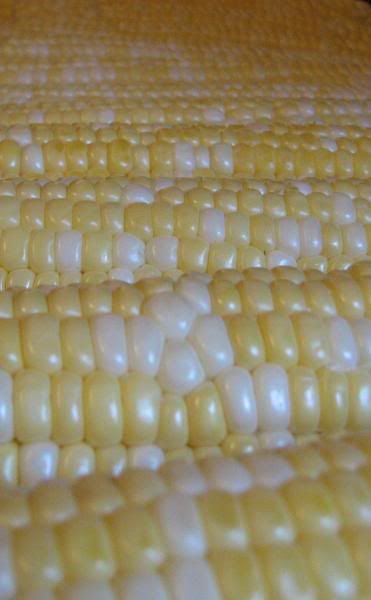 Blanch them...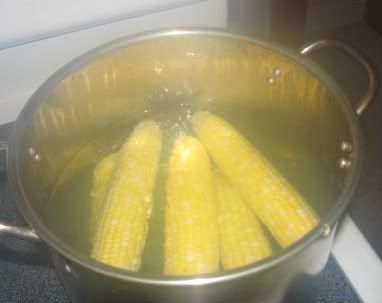 After they cool, they come to the counter...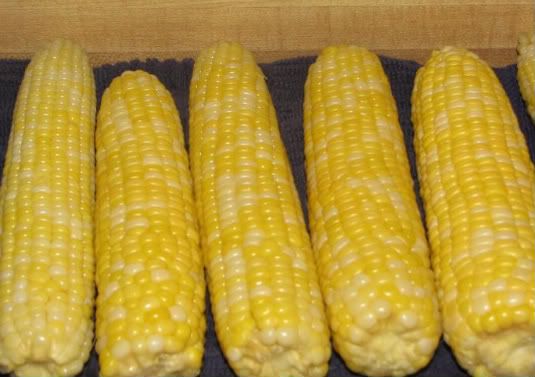 Where the trusty paring knife awaits...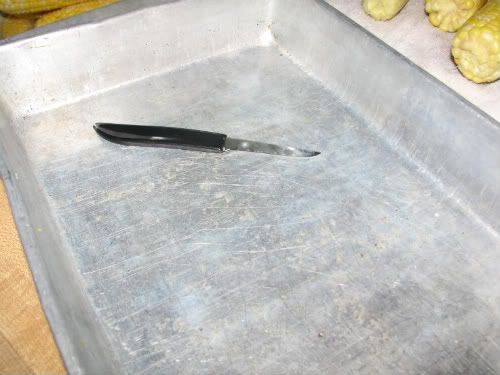 Meanwhile the taste-testers are hard at work, and liking what they taste, I might add: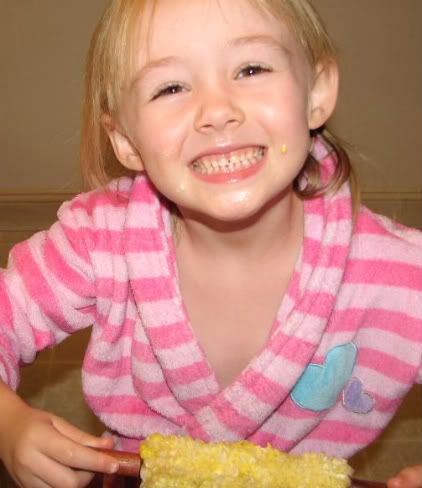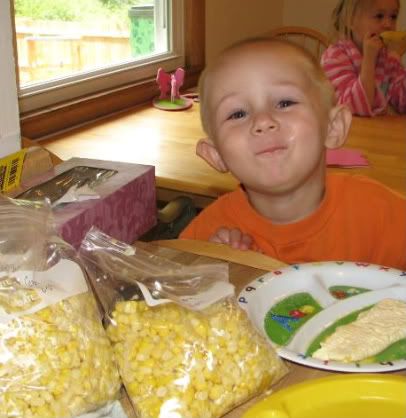 So we bag it, and freeze it,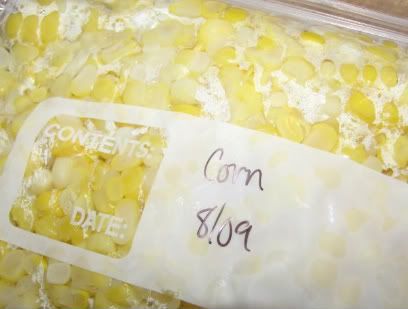 and this winter we'll eat sweet, sweet corn (30 quarts in all), compliments of Grandpa's farm and our hard-working hands. Worth every second of work!